Our own experience has taught us that the most effective training sessions are those that take participants away from the daily routine of their workplace. What's more, getting away from the familiar environment of the company offers more opportunities for spontaneous and authentic interaction, which forges stronger bonds among the individual team members.
Team-building training prepares your team for the challenges of cybersecurity in the most dynamic way possible. We use the "VitalIT's Ten Commandments of Information Security" methodology, which we developed ourselves.
Through real-life physical intrusion scenarios, participants gain practical experience on how to react to and defend against attacks as effectively as possible. Each member of the group is given a role to play to the best of their ability. The next step is to initiate a simulation in which the participants are literally immersed in the action. The participants then analyse what happened and reflect on the experience gained, adjust their reactions and learn the theoretical background – all while still playing the game. We finish the cybersecurity team-building exercise with food and drinks in a very relaxed atmosphere, where the participants continue to share their experiences with each other and with us.
We guarantee our team-building sessions will be interesting, involving and leave no one unchanged.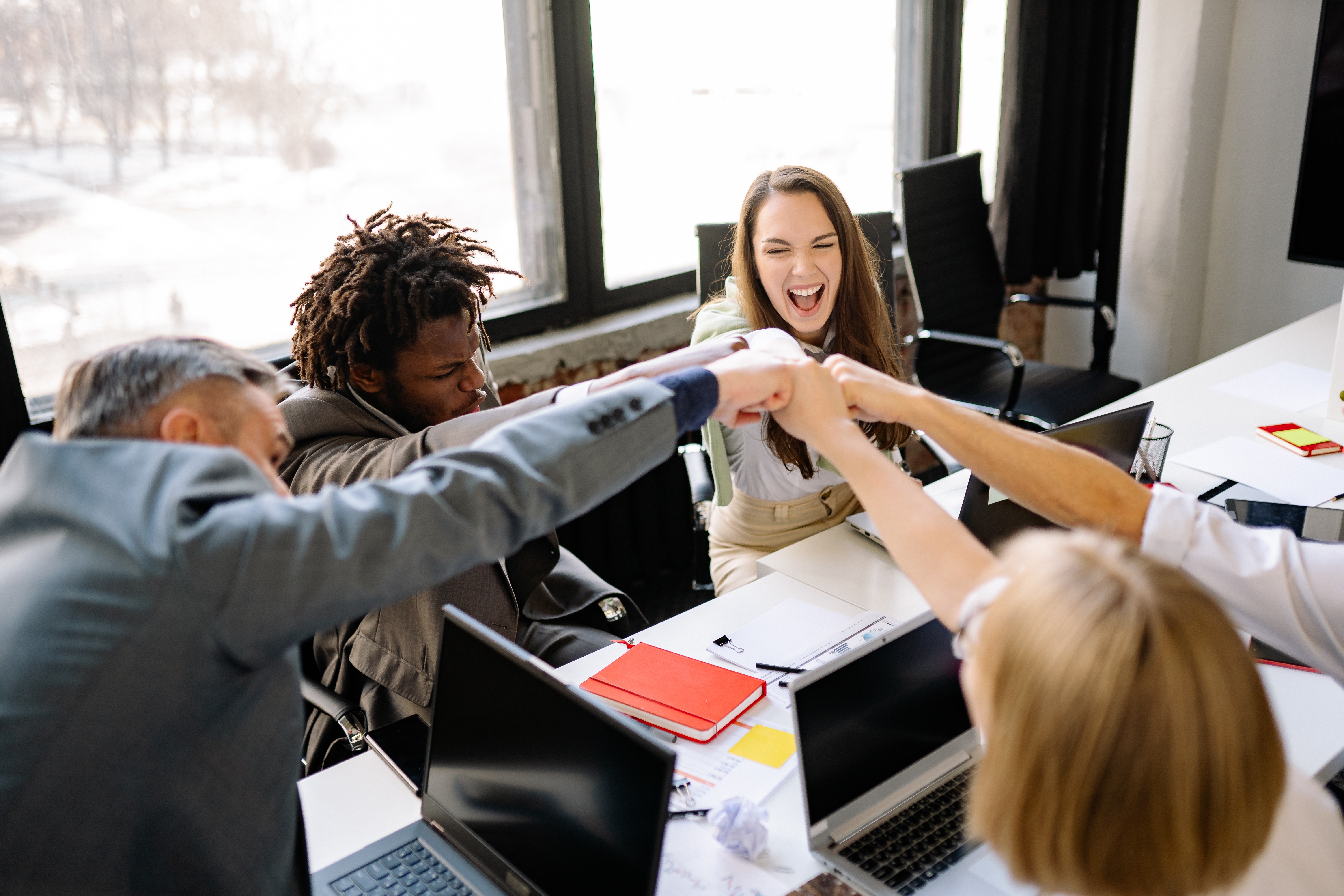 Who is team-building training suitable for?
Most often, the results of a company's security review will highlight the need to raise the level of cybersecurity awareness as quickly and efficiently as possible. This is why clients who have already commissioned a security check from us usually decide to add such training to the package, as we can then tailor the content to the company and use the findings from the security check.
But even if you're not yet a client of ours and we haven't done a cybersecurity check of your systems, you're still welcome to take part in this training. Together, we'll explore the world of cybersecurity threats and find the pressure points that would make you scared just thinking about them. Join us and learn more about this important, and fascinating, topic!
Training for executive staff and IT teams
VitalIT employees have a number of certifications and are happy to pass on the knowledge gained to anyone who wants to learn more.
Would you like to learn how to look into the innermost workings of Microsoft Active Directory technologies, and manage them with confidence and competence?
We can teach you what you need to know.
Perhaps you're looking for a cybersecurity training course tailored specifically for the senior management of your business?
We can help you with this, too.
What about training for entire IT teams?
That's always a challenge, but as we're an IT company ourselves, we're particularly motivated in such cases.